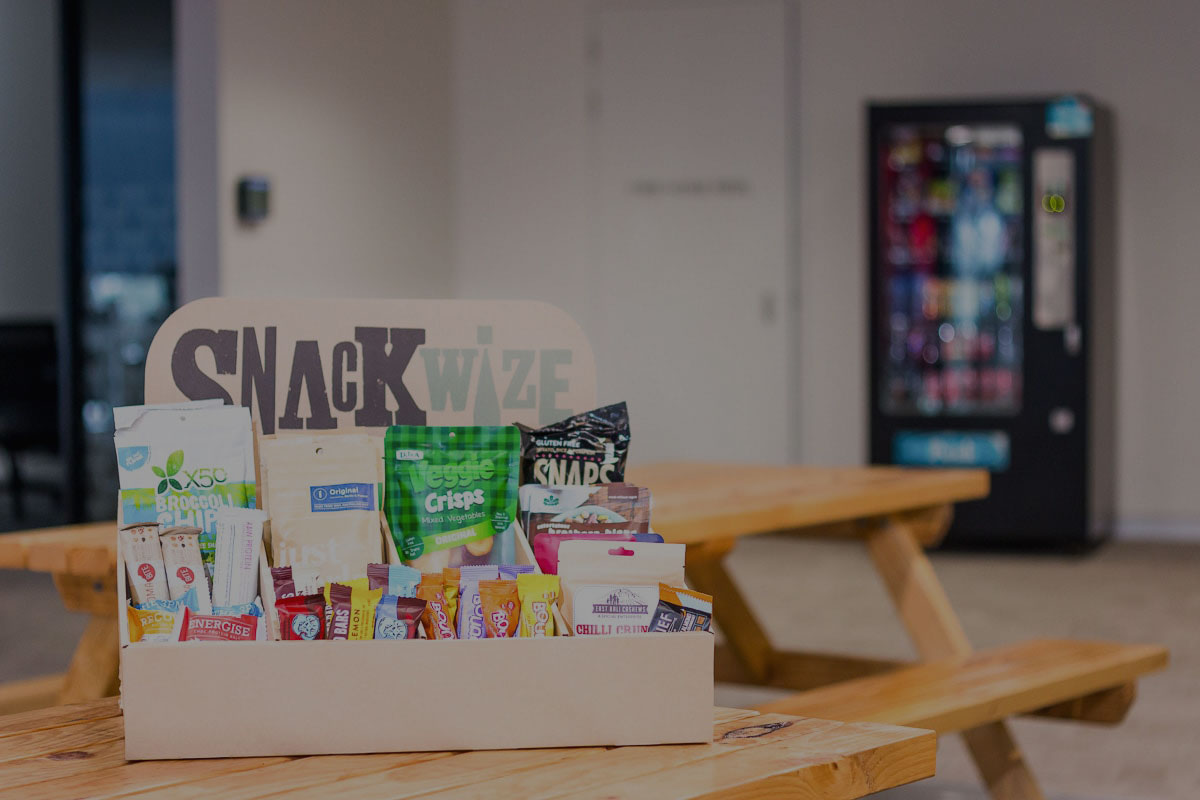 What's inside the box?
Each snack box comes with a variety of the best-tasting healthiest snacks on the market.
We only select those that are not just healthier for you, but also taste amazing. Expect to get your hands on the latest and greatest wholefood bars, protein balls, kale chips, trail mixes, nuts, all natural beef jerky, cashews, coconuts chips and much more!
Trust us – we will NOT be sending you snacks that taste like rabbit food!
Do I get to choose the snacks for each delivery?
You'll work with us over the first few months to communicate your team's snacking preferences.
This includes giving feedback on which snacks your team loved (we'll send more of those) and which snacks your team did not care for (we won't send those again).
There is a fun "discovery" element to the program that eliminates snack boredom from your office.
How many different snacks come in each box?
Our introductory snack box comes with 15 different kinds of snacks, with 100 total snacks for you to enjoy.
We also have other membership options to suit your business's needs.
Are the snacks full size - or are they sample portions?
All our snacks are full-size single serving portions.
Does Snackwize provide a display stand for the snacks?
Yes - all of our regular subscribers will receive a snack display stand which allows each office to conveniently display all the snacks they have received that month.
These are a wonderful addition to your kitchen or break room as they allow your office to stay clean and organized with easily accessible snacks.
How much does it cost?
Snackwize boxes start at $179/month and are highly customisable to suit your team's needs. Bigger than an SME? Not a problem, we can offer you a custom plan.
What about shipping and delivery?
Shipping & Delivery is FREE! We will ship your first box within 2-3 business days of receiving your order. Your regular boxes will be delivered according to the schedule you request - fortnightly or monthly.
We deliver Australia wide to all major metropolitan centres. If you live outside Sydney, Melbourne or Brisbane please get in touch and we'll provide a quote for delivery to your area.
Do you ship internationally?
Yes we currently ship to major capital cities in New Zealand.
Can I try just one box?
You sure can! You can try one of our single boxes for $289 and see how you go.
SIGN UP TO SNACKWIZE AND
GET 20% OFF YOUR FIRST BOX!